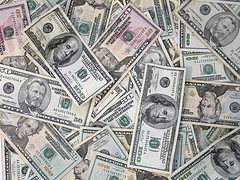 It's about time I did another income report seeing as it's been over six months since I did my last one. The blog is still consistently making money though affiliate sales and I see no signs of stopping. Look below.
July 2008
Commission Junction: $548.21
Adsense: $12.63
For a grand total of: $560.84!
As long as people keep following the free Start Blogging guide, I'll continually pull plenty of income from the blog.
Blogging for money
Do you blog for money and post your income reports? If so, I want to feature it here. Leave a comment below with a link to your blog's earning post and I'll add it to the list.