Income Report: July 2008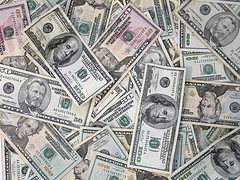 It's about time I did another income report seeing as it's been over six months since I did my last one. The blog is still consistently making money though affiliate sales and I see no signs of stopping. Look below.
July 2008
Commission Junction: $548.21
Adsense: $12.63
For a grand total of: $560.84!
As long as people keep following the free Start Blogging guide, I'll continually pull plenty of income from the blog.
Blogging for money
Do you blog for money and post your income reports? If so, I want to feature it here. Leave a comment below with a link to your blog's earning post and I'll add it to the list.
Weekly Updates: 8/03/08
Top 3 New WordPress Themes of the Week
Indomagz – (Live Demo) – God I love magazine themes. Tons of features, all better than the feature before it. Make sure you take a look. If I didn't have a theme picked out, I'd probably be configuring Indomagz right now.
Crush – (Live Demo) – Crush is the second magazine theme this week. It's beautiful, minimal and clean. This is a bit more of a simpler design, bot good nonetheless.
Unwakeable – (Picture Demo) – Two columns. Not a magazine. Good mix of colors. It's simple too.
Top 3 New WordPress Plugins of the Week
Header Image Rotator changes the header image based on different time variables throughout the day. A must-install plugin for those who want a much more dynamic design.
picasaView easily embeds your Picasaweb galleries into your blog. The gallery is slick looking and this plugin is incredibly useful for those running photo-blogs.
Statrix collects data about your blogs visitors and creates charts and lists of the full data history in real-time. You can browse, filter and export immediately after plugin activation. The plugin keeps the full visits history, so you can make reports about any period of time you want.
Have a new theme, plugin, or blog you're working on? Contact me to have it featured for free.