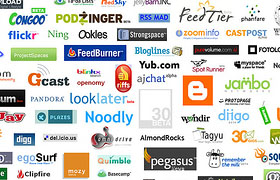 "How do I get people to visit my site?" is arguably the most asked question to any successful blogger and this is justly so. Gaining readership is a challenge that almost every new blogger has to face and to be honest, it isn't exactly easy. A lot of time and effort has to be put into building a strong committed reader base. After all, you want your readers to consistently return for updates. Unfortunately if you just build it, they won't come. Be prepared to do some heavy promotion.
Here are a few basic ideas for you to put to use.
Leave comments on other's blogs. This will not only attract blog owners, but those who read the comments as well. For the sake of community, please refrain from spamming for self-promotion. Keep your comments detailed, thorough, and on topic. Also, try and leave comments only on blogs with a similar focus.
Tell the world about your blog with forum posts. The key here again is relevance. Find a popular forum and slowly become a contributing member. You'll then be able to highlight specific posts you make and point others in your blogs direction.
Try 'cold calling' the owners of popular blogs in your niche. Invite others to come check out your blog and provide some quick background information. Be courteous in your attempts and again, refrain from sounding like a spammer.
Have your blog featured on another blog through pingbacks. A pingback occurs when you link to another blogs articles. The author will be notified that you linked to his or her article and your blog will be featured in the comments section. By promoting others, you receive free promotion as well.
Passive promotion is becoming more and more popular these days. You can passively promote your blog by making a one time effort to permanently attract visitors. Examples of passive promotion would be forum signatures, email signatures, or guest posts on other's blogs. The key is to just do something once and be able to continually pull traffic from that source.
Enter your blog to be featured weekly at StartBlogging.net Each week I feature new blogs that have come to existence through the help of StartBlogging.net. If this includes you, click here to learn how you can have your blog featured.
Attracting readers is no easy task. I could easily create another blog dedicated solely to coming up with ideas for new visitors and even then it wouldn't be enough. The main point to remember here is to stay committed. It's a challenge, but there is a pay off.