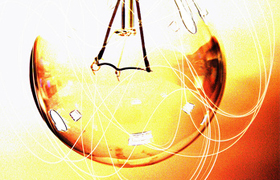 I'm going to be as honest as I can with this blog, starting from the very beginning. So to kick off this vow of honesty, I have something to say. If you don't know what a blog is, we have a lot of work to do.
Blogs are online software programs, formally known as content management systems. This means that in order to run the most basic blog, you need absolutely no prior technical knowledge. As long as you know how to navigate around a web page and you can type into a box, you can easily manage your own blog. This brings me to my next point.
Are blogs for everyone? Simply put, yes. Whether you are the CEO of the largest corporation in the world or you have yet to graduate high school, you can benefit from owning a blog. Blogs can be political, religious, personal, professional, just for fun, or any combination of the previous words. For example, you can maintain a blog on a more personal level to keep family and friends informed about your current life. At the other end of the spectrum, if you run your own business, you can run a blog to keep your clients informed and up-to-date on the health of your corporation.
So, is running a blog for you? Absolutely it is. I need to reiterate that you need no prior technical knowledge to run a blog. Forget any notions you have linking blogs to coding and advanced degrees of technical comprehension. Those are the days of the past.
Click here to continue to coming up with an idea for your blog.